The Breast Implant Removal Process
Dr. Ramon Robles performs breast implant removal at our Phoenix, AZ, practice for patients interested in removing their silicone or saline implants for health, aesthetic, or other concerns. Women who are unhappy with their results or are experiencing complications may choose to undergo a follow-up procedure to have the implants removed. Dr. Robles has performed more than 3,000 breast augmentations in his career and has developed a reputation for providing beautiful, natural-looking results for our patients.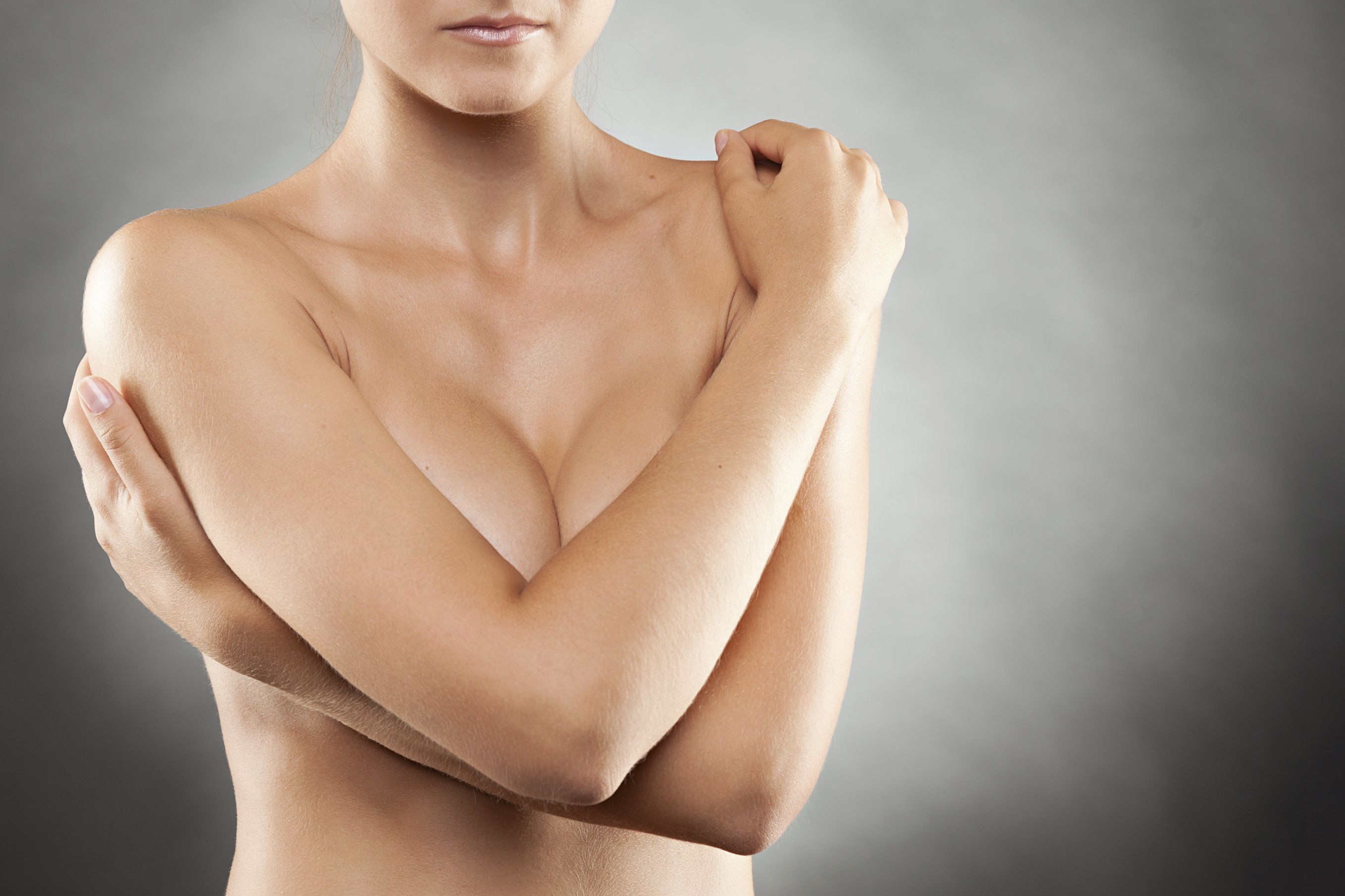 Reasons for Breast Implant Removal
The reasons for choosing to remove breast implants differ amongst patients. However, we generally see candidates for one of four reasons.
Dr. Robles has performed thousands of breast procedures in his career and has developed a reputation for providing beautiful, natural-looking results.
Unsatisfactory Size
The size of your implants can have a vast effect on your body frame, self-confidence, and daily activities. Women who select breast implants that are too large may choose to have the implants removed and replaced with a smaller size, or completely removed to restore their natural shape. If you would like your breast size increased, you may prefer to undergo breast implant replacement.
Sagging Breasts
Age and weight fluctuations have a tendency to cause breasts to naturally sag. The weight of your implants and the natural pull of gravity can also cause this to occur. If you want to regain a perkier bust line, Dr. Robles can remove your implants and perform a breast lift.
Implant Rupture
Breast implants can sometimes leak or rupture, causing the implant to deflate. In these cases, the breast implant will need to be removed. If silicone implants rupture, it can cause the surrounding tissue to become inflamed. When this happens, women generally need to undergo a full recovery before the implant can be replaced.
Surgical Complications
Certain complications, such as implant shifting, capsular contracture, and breast dysmorphia can cause disappointing results and breast pain, requiring the removal of faulty implants.
How to Prepare for Breast Implant Removal
After a complete examination has been performed and Dr. Robles determines you are a good candidate for breast implant removal, there are a few steps that need to be taken to help you prepare for surgery. Your pre-surgical instructions may include:
Avoiding certain medications, such as blood thinners like aspirin and ibuprofen
Avoiding certain vitamins and supplements that could cause complications, such as Vitamin E
Filling prescribed medications before surgery that will assist you with your recovery
Arranging for a loved one to take you to and from the procedure
What to wear to surgery and during the recovery, such as clothes that can be easily removed and do not require you to lift your arms
What to Expect During Surgery
On the day of surgery, you will be sedated to ensure your comfort. The type of breast surgery performed will depend on whether you are having the implant replaced or completely removed, as well as whether you are combining the procedure with a breast lift.
Saline Breast Implant Removal
Because the solution can be safely flushed from your body without causing harm, Dr. Robles may choose to deflate saline breasts implants so a smaller incision can be made to remove them. In the same procedure, he can replace the implants or perform a breast lift to improve your bust line. The procedure typically takes less than an hour.
Silicone Breast Implant Removal
Silicone breast implant removal may take longer, depending on whether the implant is ruptured or the surrounding tissue was affected. In cases where the implant is intact, an incision will be made to remove the implant. He may first need to remove built-up scar tissue and muscle to gain access to the implant. If the silicone is leaking, he will carefully remove the fluid, remove the casing, and treat the nearby tissue, if needed. Similarly to saline, Dr. Robles can also either replace the implants or perform breast lift surgery.
Are You Unhappy with Your Breast Implants?
Even if careful consideration goes into planning your breast augmentation procedure, it is difficult to know exactly what the final outcome will reveal. If you are experiencing breast implant complications or are unhappy with your appearance, please contact us using our online form. You can also call (602) 266-5100 to schedule your consultation with Dr. Robles.