Replacing Breast Implants
Breast implant replacement may be necessary for patients who experience capsular contracture or ruptured implants. Dr. Ramon Robles offers a wide variety of breast implant replacement options at our Phoenix, AZ, practice to restore your appearance and confidence. While breast implants can deliver lasting and realistic results, they are not meant to last a lifetime and should be replaced roughly every 10 years to help them maintain optimal aesthetics.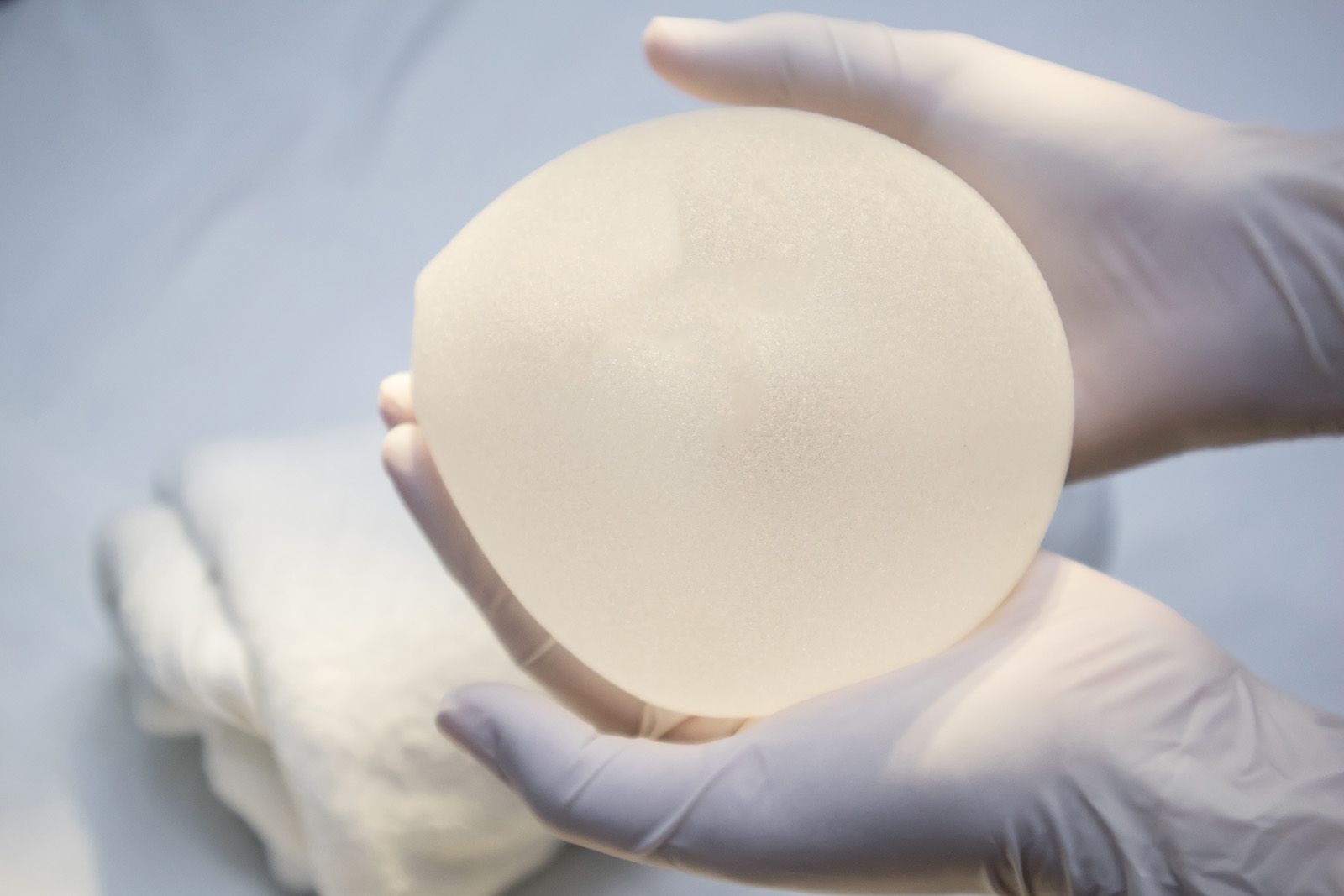 Do You Need Breast Implant Replacement?
After undergoing breast augmentation, certain issues can arise with one or both breast implants that could affect their look and in some cases, place your health in danger.
Capsular Contracture
During recovery from breast augmentation, the breast tissue surrounding the implant can develop scar tissue, causing the texture of the tissue to thicken or harden. As a result, the implant can also harden and cause ripples or breast deformities. Patients may also experience increased pain. During the procedure, Dr. Robles will remove the scar tissue and replace the affected implant.
Ruptured Implants
In some cases, the outer casing of an implant can rupture and cause the implant contents to leak. If a saline implant ruptures, you will notice it almost immediately, as the implant will completely deflate. Your body will naturally flush the contents from your body.
Capsular contracture and rupture are two of the most common reasons women undergo implant replacement surgery.​
In contrast, if a silicone implant ruptures, it may take several weeks or months before you notice an aesthetic difference. For ruptured implants, Dr. Robles will remove the damaged implant and excess fluid, address any related side effects, and insert a new implant.
Receiving Smaller or Larger Implants
Because breast augmentation is designed to improve both the shape and size of your current breasts, the size of an implant is something to be seriously considered before undergoing surgery. Breast implant replacement or revision is often necessary because an individual chose implants that were too small or too large.
Although smaller implants deliver more of a natural result and have lower risks for complications, if the implant is too conservative it can deliver unsatisfactory results and require implant replacement. Larger implants can be heavy, look unnatural, and inhibit daily activities. In such cases, women will select a smaller implant during implant replacement.
Other Considerations
When undergoing breast implant replacement, there are a variety of breast implant options to choose from.
Silicone and Saline Implants
Saline implants contain a biocompatible saltwater solution that can be safely flushed through the body if a rupture were to occur. They offer a more cost-effective treatment, and are typically easier to remove and replace during breast implant replacement. Silicone implants are prefilled with silicone gel and require a longer surgical incision. Compared to saline implants, they are lighter in weight and look and feel more like natural breast tissue.
Smooth and Textured Implants
Smooth implants have a thinner, smoother outer casing and are able to move freely within the breast pocket, giving them more of a natural look. They are often used to replace rippled or collapsed textured implants.
Textured implants have a coarse outer shell that enables them to attach to surrounding breast tissue so that they remain in place and maintain more of an anatomical breast shape. However, textured implants are more likely to wrinkle or ripple. This is more noticeable in smaller framed women. Because they are designed to bond with breast tissue, they can be more difficult to remove during breast implant replacement or revision.
Round and Teardrop Implants
Although round implants are more frequently chosen and deliver realistic results in most women, they can look unnatural when there is very little breast tissue. If your current breasts are smaller in size, teardrop may be the better alternative.
Learn More About Your Candidacy
If you are no longer satisfied with the appearance of your breast implants or are suffering from implant complications, it may be time to consider meeting with Dr. Robles about breast implant replacement. To schedule your consultation, please contact our office online or give us a call at (602) 266-5100.