Throughout our lives, we lose volume in our faces, causing lines, wrinkles, and sagging skin.
Dermal fillers are a quick, minimally-invasive way to add volume to your facial features and diminish the appearance of lines and wrinkles.
Dr. Ramon Robles can restore your confidence with options like JUVÉDERM®, BOTOX®, and Restylane® at Robles Plastic Surgery in Phoenix, AZ.
How Can Dermal Fillers
Refine My Appearance?
Dermal fillers, such as Restylane and JUVÉDERM can visibly rejuvenate your face. They offer effective results with minimally invasive cosmetic treatment, such as:

Enhancing shallow contours by temples or cheeks

Smoothing smile lines by the nose and mouth

Minimizing vertical lip lines

Addressing bags under eyelids
Helping You Determine
Which Injectables Are Right for You
Each patient has their own unique needs and goals.
The kind of filler recommended for your treatment will depend on a number of factors, including your health history, allergies, and personal cosmetic goals.
At Robles Plastic Surgery, Dr. Robles will carefully go over all of the options with you, so that you can find fillers that fulfill your desired results.
From BOTOX to Restylane, he can guide you through all the exciting possibilities.
He can even adjust your injections or dissolve them if you don't love your new look. That way, you can truly feel confident in your new appearance.
Types of Dermal Fillers Available at Our Practice
At Robles Plastic Surgery, we use a variety of dermal fillers. During your initial consultation, Dr. Robles can help you determine which option will deliver the results you desire. We offer:
One of the most popular dermal fillers available, Juvederm is made from hyaluronic acid, a natural substance found in the body. This filler is commonly used to smooth nasolabial folds, add volume to the lips, or lift the cheeks.
Another hyaluronic acid-based option, Restylane is a popular choice among our patients. Thicker in texture than Juvederm, Restylane is an excellent option for adding volume or smoothing out contours. It can refine your tear troughs, lips, and wrinkles.
Made mostly of calcium hydroxylapatite, a substance that naturally occurs in the body, Radiesse is used to minimize the appearance of moderate to severe facial folds and wrinkles.
Dermal Fillers
Can Add Volume to Your Face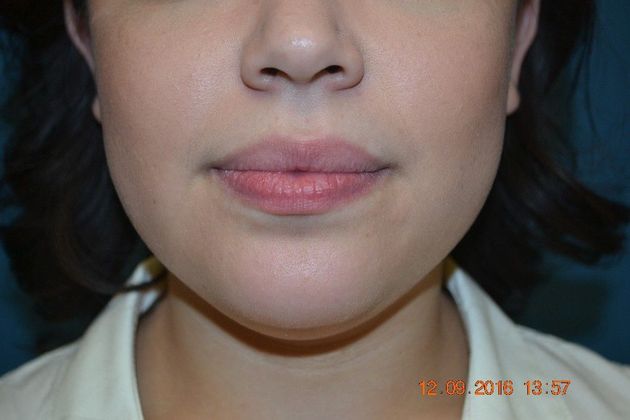 5-Star Reviews
From Our Satisfied Patients
Most amazing doctor ever staff is also incredible highly recommend dr Robles
View on Google
Best of the best! It has been several years since my facial procedure. Going in for another refresher soon. Wouldn't go to anyone else. He is amazing & loved his very helpful outstanding staff. 5 star's!
View on Google

Prevent or Minimize Wrinkles With BOTOX®
As we laugh, smile, and make expressions, we can also create wrinkles. BOTOX uses a safe Botulinum toxin injection to address wrinkles at their source. It relaxes the area, preventing the motions that cause facial folds and smile lines.

Patients Can Effectively Relax Wrinkles
With Injectables
Choose a Doctor
That Truly Cares for You
During his years practicing as a board-certified Arizona plastic surgeon, Dr. Robles has always believed in putting his patients first.
Not only does he want you to love your results, but he wants you to feel confident entrusting him with your care. To make this possible, Dr. Robles gives all his patients his cell phone number. That way, they can call him any time they have questions or concerns.
He is also bilingual, making it easy for Spanish-speaking patients to communicate fully with their plastic surgeon.
For cosmetic treatments you'll love performed by a doctor you can rely on, contact our Phoenix, AZ, office or call
When Is the Best Time
To Try Dermal Fillers?
Dermal fillers deliver the best results when addressing the early signs of aging. If you have only just noticed the presence of slight smile lines or a loss of volume, you may be a candidate for injectables.
Some younger patients also like to use dermal fillers as a preventative option, allowing them to enjoy their youthful appearance for many years to come.
Patients who have excess skin or deep creases, on the other hand, may be better suited for surgery. Our Scottsdale area office also provides cosmetic options like brow lifts, face lifts, and eyelid surgery to rejuvenate your appearance.
Whichever option you fall under, Dr. Robles can help. Visit our Phoenix office to learn more about the possibilities injectables have to offer.
Dermal Filler Treatment Process
​This treatment offers instant results, usually taking an hour or less, so you can enjoy your results as soon as you leave our Phoenix, AZ, office.
Our Phoenix Patients
Love Their Results
BEST RESULTS! Dr. Robles is the best plastic surgeon ever! He really works with you to ensure you get the results you want. Extremly well educated. The staff is very supportive and kind.
View on Google
Una persona muy amable muy respetosa y muy profesional le aclara a uno todas sus dudas la Ace sentir cómoda y todo su personal muy amables y atentos
View on Google
Are the Results of Fillers Permanent?
While dermal fillers can deliver dramatic results, it is important to understand that they are not permanent. For many patients, this is seen as a great benefit.
After all, it lets them change, adjust, or dissolve their fillers if they are not fully satisfied with their appearance. To maintain your desired outcome, re-treatment will be necessary at some point.
However, the results of your procedure can vary significantly based on which dermal filler is used. While some patients will require another session in approximately six months, others may not need one for several years.